ETHIC Intelligence organizes its fourth international conference on "Standards and Guidelines in Anti-Corruption Compliance" on Monday 9th September 2019 at the OECD Conference Center.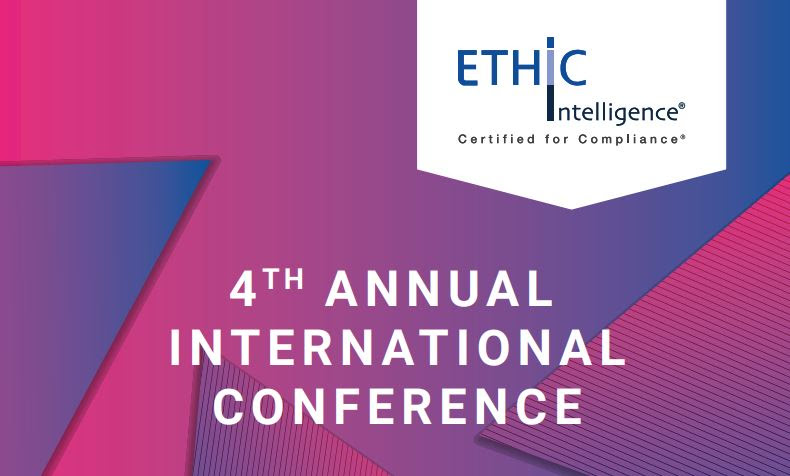 Panel of key Anti-Corruption Compliance industry experts includes:
Nicola Bonucci, Head of Legal Affairs, OECD

Laurent Cohen-Tanugi, Managing Partner, Cohen-Tanugi Avocats, and former FCPA and World Bank Independent Monitor, Paris

Lisa Miller, Vice Presidency, Integrity Department, World Bank, Washington, DC

Sandrine Hannedouche-Leric, Senior Policy Analyst, Anti-Corruption Division, OECD

Charles Duchaine, General Manager, French Anti-Corruption Agency, Paris

Robertson Park, Shareholder, Murphy & McGonigle and former US DoJ prosecutor, Washington

Judd Hesselroth, Anti-Corruption Program Director, Office of Legal Compliance, Microsoft, Redmond, USA

Rauno Hoffmann, Head of Integrity & Compliance Policy, Novartis, Basel

Xavier Hubert, Compliance and Data Privacy Officer, Engie, Paris

Dato' Rohaizad Yaakod, Chief Integrity Officer, Kuala Lumpur, Malaysia

Jérome Lefebvre, COO, Stratumn, Paris

Olivier Depierre, Attorney-at-law, DLT Law, Geneva, Switzerland

Lavinia Miciecki, Compliance Officer, Swiss Re, Zurich, Switzerland
Jean-Daniel Lainé, Consultant and founder of jdl.ethiconsult, former Alstom CCO, Paris
MODERATOR: Philippe Montigny, Chair, ETHIC Intelligence Certification Committee, Paris
GUEST SPEAKER: Jean-Daniel Lainé, Consultant and founder of jdl.ethiconsult, former Alstom Chief Compliance Officer, Paris
Jean-Daniel Lainé was Chief Compliance Officer at Alstom from 2006 to 2013 during a time when Alstom was under investigation by several jurisdictions. He revised and improved the Alstom anti-corruption program to meet international standards which included an ETHIC Intelligence anti-corruption compliance certification in 2009. The certification was considered in the Swiss court's order to dismiss. Following his retirement, Jean-Daniel was interviewed in 2014 and prosecuted in 2015 by the UK Serious Fraud Office for conspiracy to corrupt in connection with an allegation of corruption related to the Budapest Metro Project awarded to Alstom in 2006, the year Jean-Daniel was appointed Chief Compliance Officer. After 7 years of investigation and two trials, Jean-Daniel was acquitted in November 2018 at the unanimity of the 12 members of the jury.  Consequently Alstom was also acquitted, as Jean-Daniel was considered by the SFO as the direct mind of the Company.
Jean-Daniel will share his experience as Chief Compliance Officer and as indicted person raising the issue of compliance officer liability.